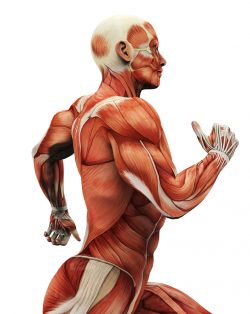 In an effort to assist people with muscle disorders, researchers at The University of Texas Health Science Center at Houston have engineered a new line of stem cells to study how they may be converted into muscle.
Muscle disorders which affect over 50,000 people in the United States cause muscles to deteriorate and weaken. And in very severe cases, they can involve respiratory and cardiac muscles which can lead to death. Currently there are no cures for these types of disorders.
The team engineered a new human stem cell line just for skeletal muscle. By tagging the muscle genes which are known as PAX7 and MYF5 with two fluorescent proteins, they were able to ensure the purity of the muscle stem cells. They screened several bioactive compounds in order to improve formation of muscle from stem cells. They also used color tags to observe muscle stem cell activity.
In the lab which was at the Brown Foundation Institute of Molecular Medicine for the Prevention of Human Diseases at UT, the researchers used CRISPR/Cas9, a gene editing method, to add the fluorescent color tags to the genes.
The stem cells which were generated from the patient's stem cells were used to generate muscle. The team's current research provided a step by step road map to make these stem cells into muscle stem cells.
Within a culture of human tissue, the stem cells that had been modified showed promising results. Additionally they showed promise in a mouse model of Duchenne muscular dystrophy. Compared to previous studies, the new strategy allowed more efficient and faster generation of muscle stem cells and with superior engraftment in the mice.
The team believes these muscle stem cells will be used by researchers initially to study the pathophysiology of muscular diseases and to create disease models that researchers are able to use to test promising treatments or to evaluate gene correction efficiency.
It is hoped that the cells can someday be used as a form of stem cell therapy. Our bodies our constantly replacing our skeletal muscle cells. However, muscle disorders make it difficult to replenish muscle because of the exhaustion and failure of muscle stem cells.
To view the original scientific study click here: A Myogenic Double-Reporter Human Pluripotent Stem Cell Line Allows Prospective Isolation of Skeletal Muscle Progenitors