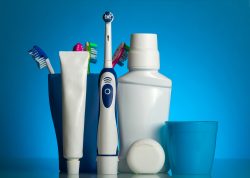 Two new studies have explored the relationship between cognitive decline and oral health and also perceived social support and stress among older Chinese Americans. Two Rutgers studies found evidence that there is a key relationship between poor oral health and cognitive aspects such as executive function and memory.
The research team interviewed over 2,700 Chinese Americans who were 60 and older. Both studies came from the Population Study of Chinese Elderly in Chicago. They discovered that almost 50% of the participants reported experiencing tooth symptoms and 25.5% reported dry mouth.
In the first study, the participants were quizzed on their oral health and were also given five cognitive tests to complete. In this study those who reported tooth symptoms also experienced declines in episodic memory and cognition which are often times precursors to dementia.
For the second study the participants were asked if they had experienced dry mouth issues. They were then asked to measure their perceived social support, stress and social strain levels using predefined scales. The researchers found in the second study that stress increased symptoms of dry mouth which leads to poorer overall oral health.
The team did not find any significant relationship between cognitive problems and gums. However, they believe participants might have been less likely to report gum issues since they may find them less problematic.
Ethnic and racial minorities are especially vulnerable to the negative results of poor oral health. This group of people typically have less access to preventative dental care which can be exacerbated by lower socioeconomic status and language barriers. Chinese Americans who are older are at particular risk for having oral health symptoms due to not visiting a dental office regularly and lack of dental insurance.
The team believes with the increasing burdens of oral health disease among the older Chinese Americans, there is a need for investigations into psychosocial factors due to the current emphasis on health behaviors and physical diseases in oral health.
Efforts to increase social support to alleviate the stress that leads to dry mouth issues can help preserve older adults health, well being and limit cognitive decline. The studies demonstrate the importance of examining oral health outcomes later in life.
By working collaboratively, healthcare providers and dental providers can better identify oral health symptoms as potential risk factors of decline in cognition among the fast growing and vulnerable older population. The primary focus should include improving the quality of life and promoting optimal oral health.
To view the original scientific studies click below
Oral Health Symptoms and Cognitive Function Among US Community-Dwelling Chinese Older Adults