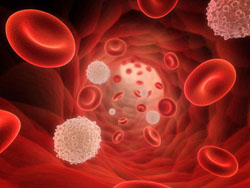 Tai Chi has been shown to have many great health benefits. However, few research attempts have been made to explore the effects of practicing TCC on life span. A study published in Cell Transplantation provides direct evidence of Tai Chi?s anti-aging effects. The study compared the rejuvenating and anti-aging effects among a Tai Chi group, a brisk walking group, and a no exercise group. Thirty-two participants were selected based on a survey of their activity level during the previous year so that each fit into one of the three groups.
The CD34+ stem cell counts in peripheral blood of the participants was determined, and the Kruskal Wallis test was used to evaluate and compare the anti-aging effects of the three groups. Of the 32 participants in this study, the participants in the Tai Chi group (10 participants) had a significantly higher number of CD 34+ stem cells than the no exercise group (12 participants). No significant difference was found between the Tai Chi group and the brisk walking group. Tai Chi practice sustained for more than 1 year may be an intervention against aging as effective as brisk walking in terms of its benefits on the improvement of the number of CD34+ stem cells.
CD 34+ cells express the CD 34 protein and are "cluster markers" for hematopoietic stem cells (blood stem cells) involved in cell self-renewal, differentiation and proliferation.
"It is possible that Tai Chi may prompt vasodilation and increase blood flow," said study corresponding author Dr. Shinn-Zong Lin of the Center for Neuropsychiatry, China Medical University Hospital, Taichung, Taiwan. "Considering that brisk walking may require a larger space or more equipment, Tai Chi seems to be an easier and more convenient choice of anti-aging exercise."
"This study provides the first step into providing scientific evidence for the possible health benefits of Tai Chi." said Dr. Paul R. Sanberg, distinguished professor at the Center of Excellence for Aging and Brain Repair, Morsani College of Medicine, University of South Florida, Tampa, FL. "Further study of how Tai Chi can elicit benefit in different populations and on different parameters of aging are necessary to determine its full impact."